We are based in purpose-built premises at St Johns Way, Downham Market. The Crossings Veterinary Centre has been established in Downham Market for more than fifty years, but we moved to our new purpose-built premises in 2008. We had simply outgrown our previous premises both in terms of the building and the available parking. We are now ideally situated on the outskirts of Downham Market in a rural location. Our premises and car park have received many plaudits since they first opened.
Many practices now transfer their out of hours work to another practice which we do not think is ideal. As we only have one dedicated veterinary surgeon, we promise to offer an excellent continuity of care for all of our patients. We all work together to provide professional but personal service as our veterinary surgeon is supported by a team of experienced and friendly nursing staff.
We offer top quality veterinary care whether your pet needs a routine appointment or complex surgery.
We have a 24 hour, 365 days a year emergency service.
We offer all consultations by appointment only. Visit our Opening Times page for more information on the times available.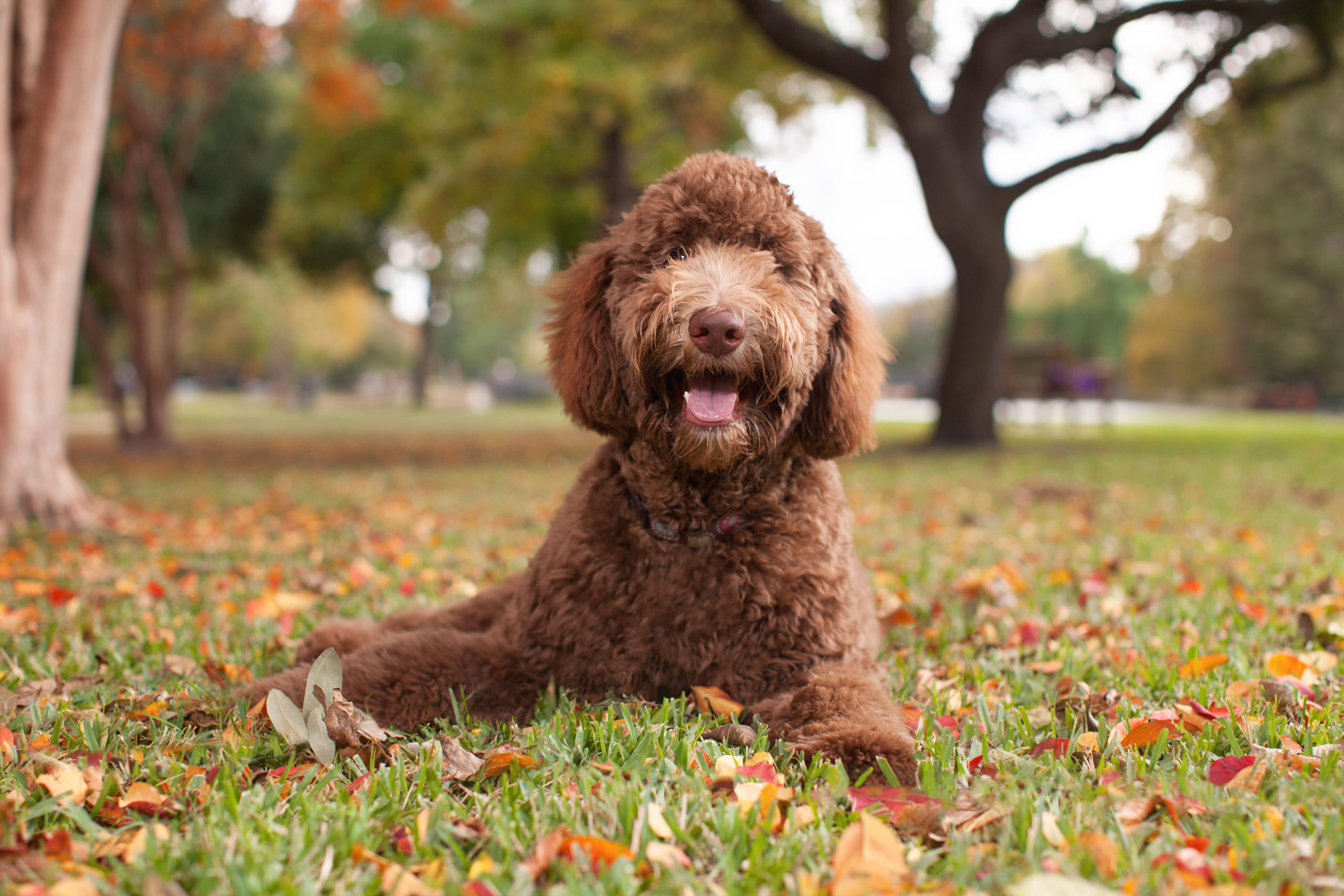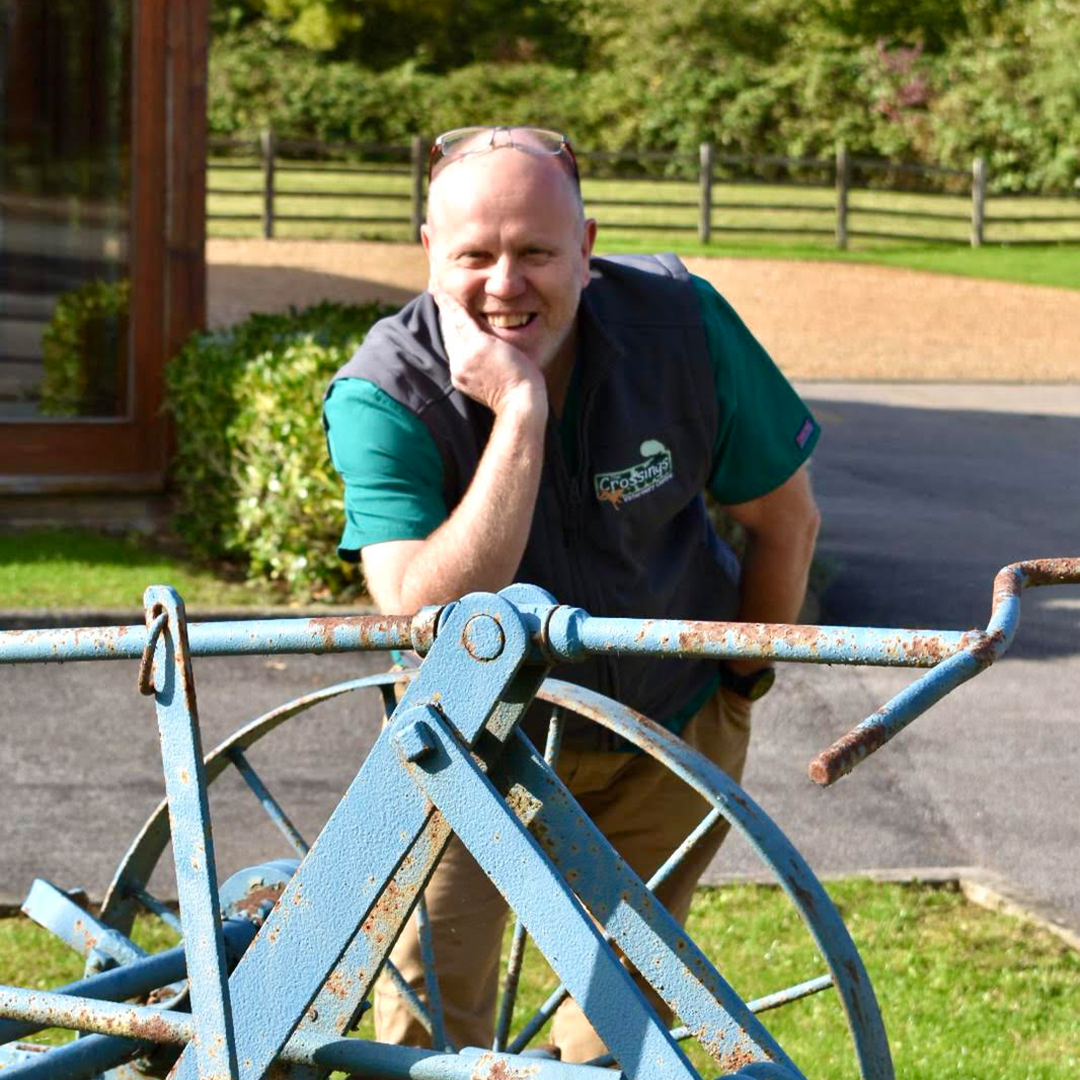 Iain Russell (MRCVS) Veterinary Surgeon & Partner
Iain has been a Veterinary Surgeon since 1987. He studied at Edinburgh University before starting his first job at a Hospital in Norfolk, one of only two in the Country at that time. Mr Russell met Jo whilst working in the Hospital, they went on to marry and the rest, as they say, is history. Their biggest achievement to date is their two precious boys, Angus & Hamish. Angus is studying a Masters in Civil Engineering in Southampton, whilst Hamish is currently at Sixth Form at The Norwich School. Both boys have a keen interest in many sports, including rugby, wakeboarding, road cycling, skiing, rowing & scuba diving. Iain has been a Partner at The Crossings since 1993. He is a keen Norwich City supporter and enjoys spending his minimal spare time watching them, not to mention his excellent bread making skills!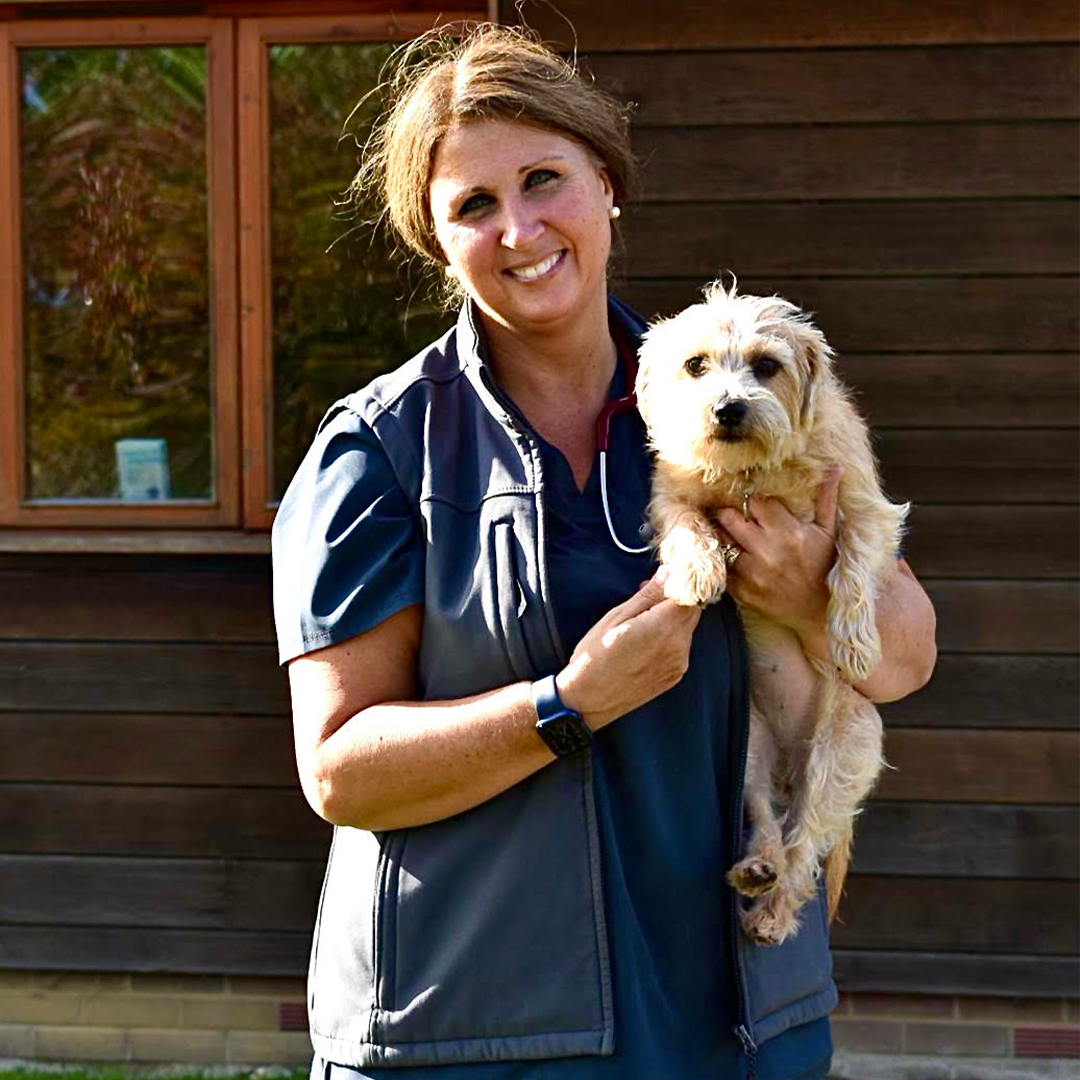 Joanne Russell (RVN) Head Nurse & Partner
Jo has been a Veterinary Nurse since the Stone Age (just kidding!), she has been in the industry for over 35 years. She has worked in practices in Gloucestershire and Wiltshire before turning full circle and moving back to Norfolk alongside Mr Russell. Jo is a keen skier and in her spare time adores walking her 4 terriers, Scooby, Morag, Jasper and Agatha.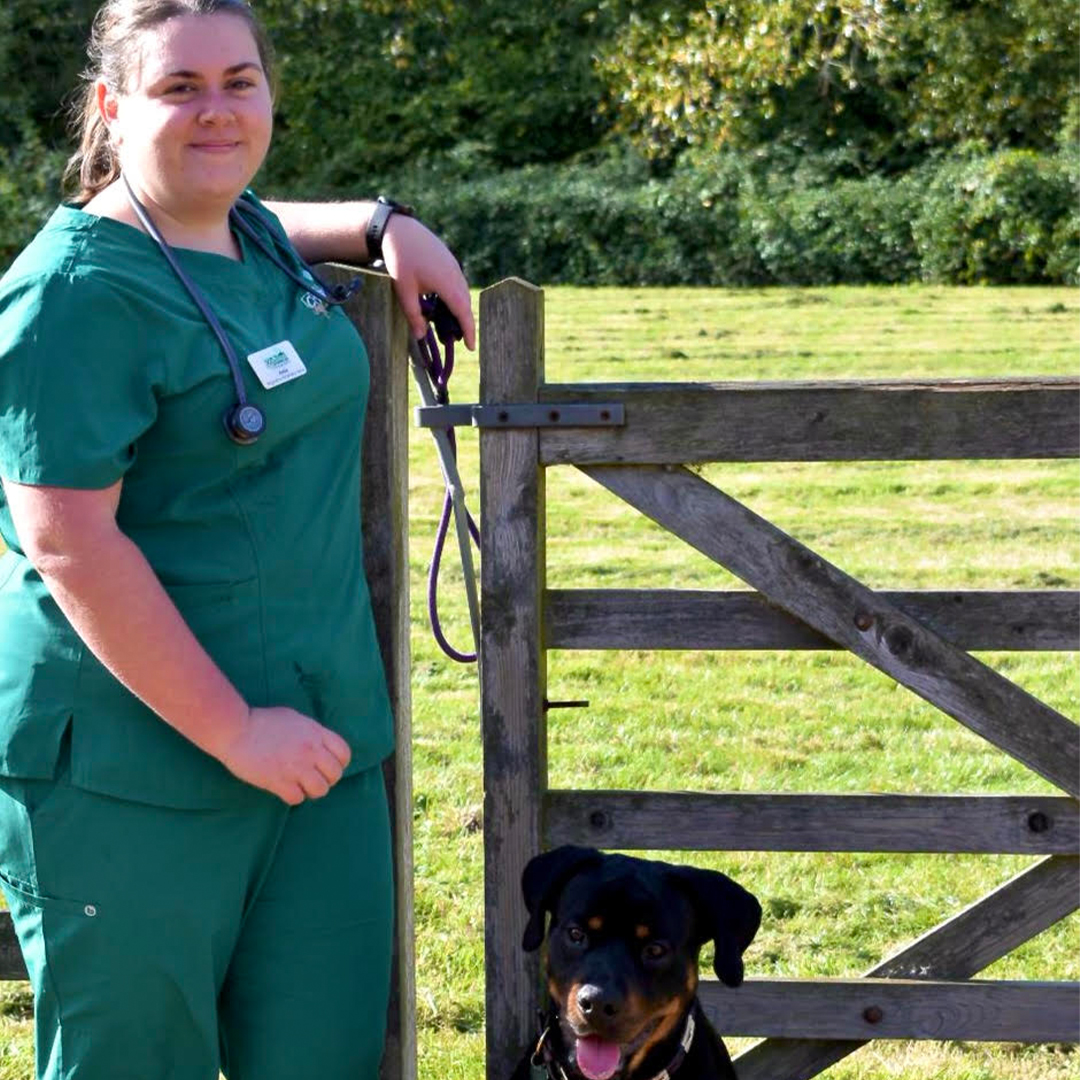 Annie Bruce (RVN) Practice Manager
Annie has been with us at The Crossings since June 2016. In December 2020 she qualified as a Registered Veterinary Nurse and then went on to become our Practice Manager. Annie has a Rottweiler called Stanley, and lives in a house that Jack (Annie's Partner) quite literally built. Outside of work, Annie enjoys spending time with her family and friends and also showing her collection of vintage tractors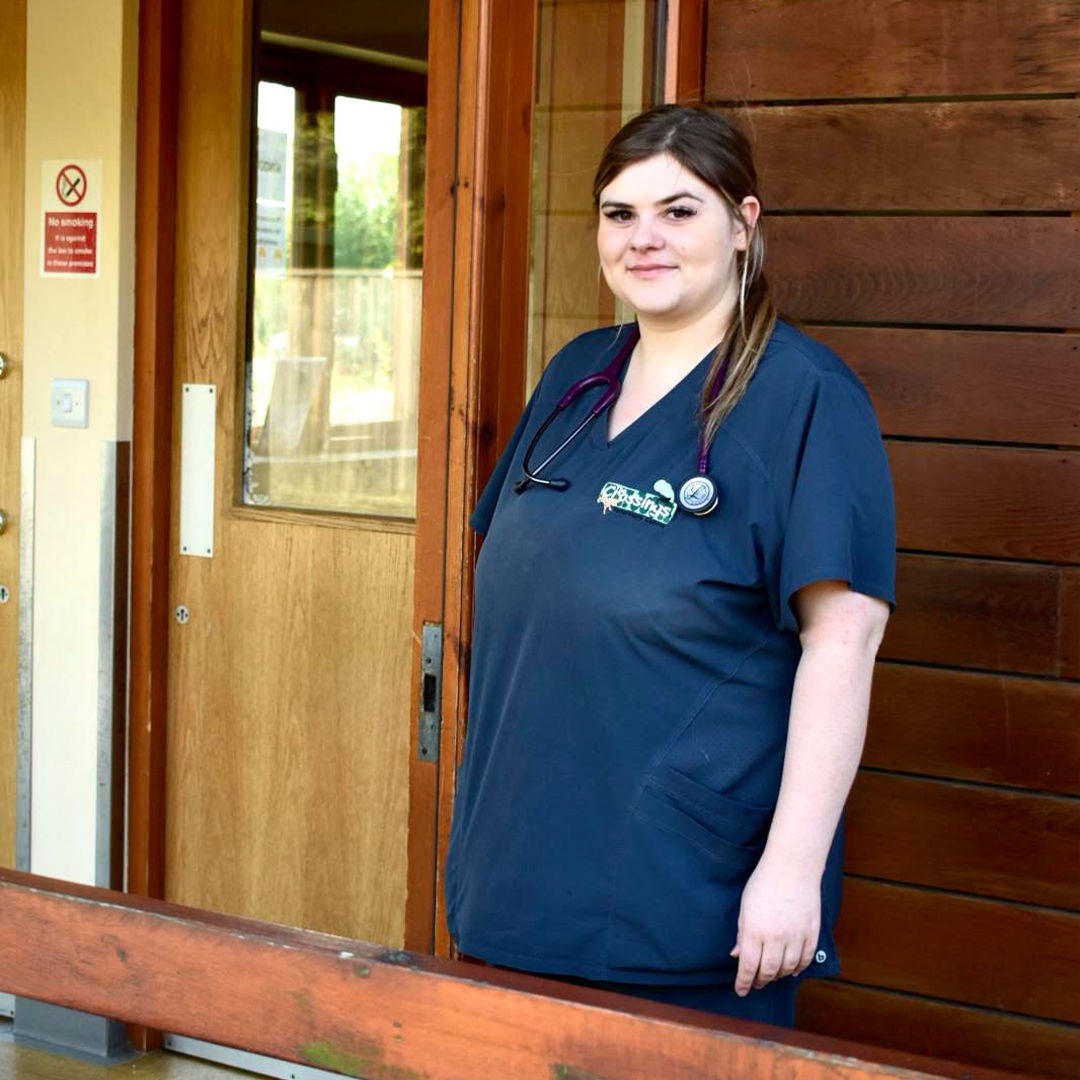 Siân Rowland (SVN)
Siân started with us in October 2017. She started her college journey at Dick White Academy in September 2020. Siân resides with her British Shorthair, Bear and is a keen cleaning enthusiast! Siân idolises Stacey Soloman & Mrs Hinch! In her free time, Siân genuinely loves nothing more than a good ole' English brew and to revise for her upcoming exams.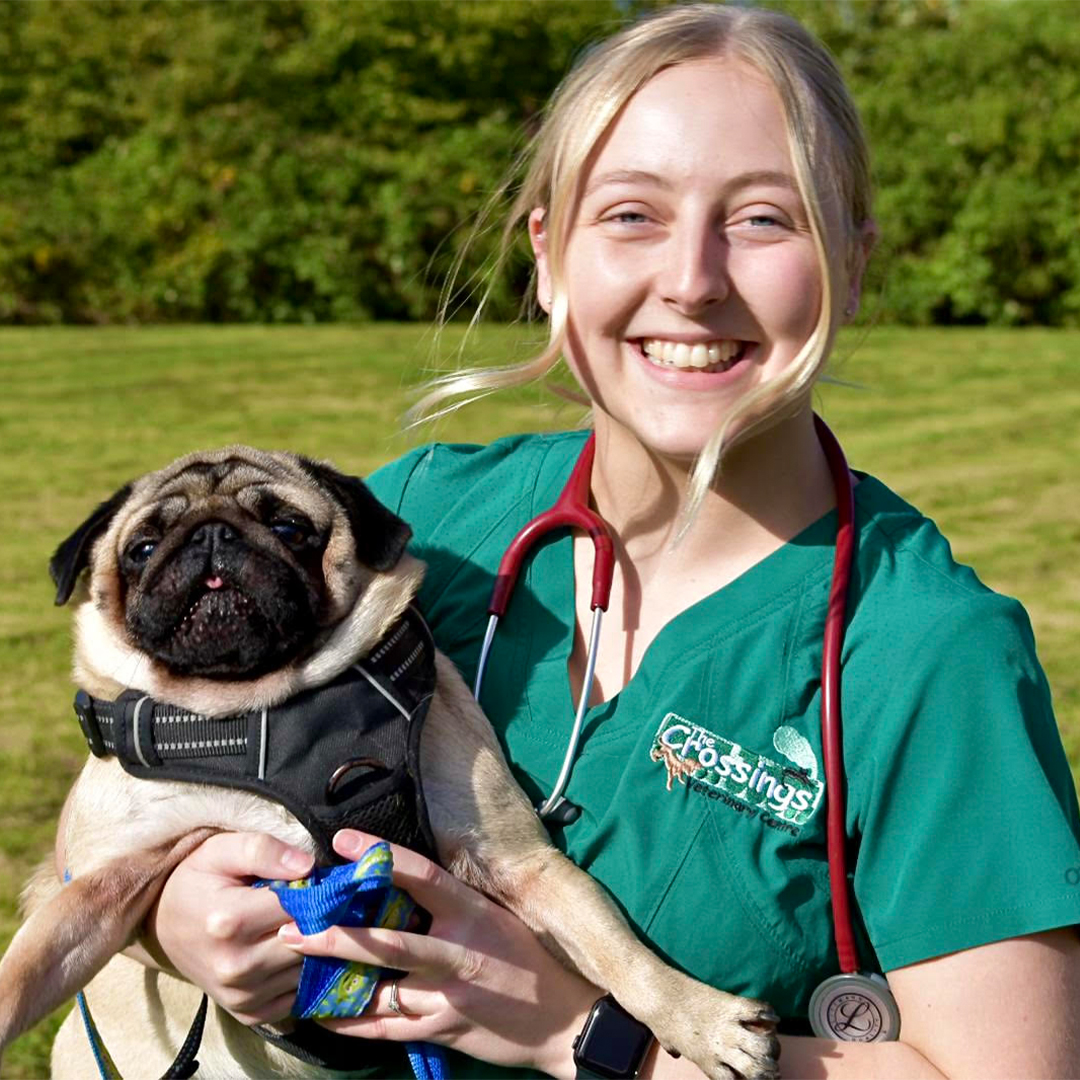 Charlotte Burgess (SVN)
Charlotte joined the team in April 2017. She is in her final year of training before qualifying as a Registered Veterinary Nurse. Charlotte has a Pug called Maverick and likes to bake in her spare time. Her forte is cinnamon buns and lotus tiffin! As a fun fact, Annie and Charlotte have known each other since they were 11 years old – and dreamt of this career together from that moment forward!
What our customers say...